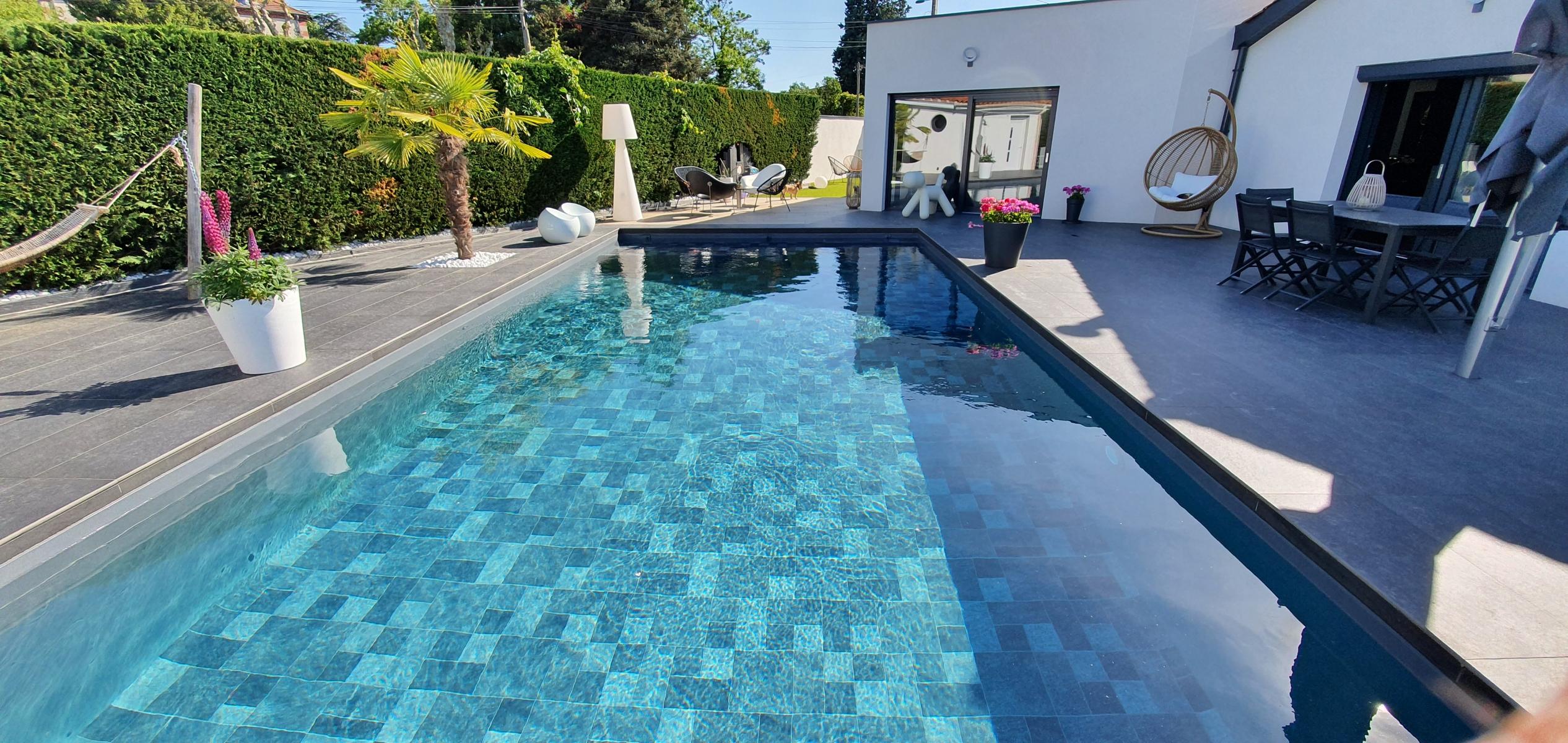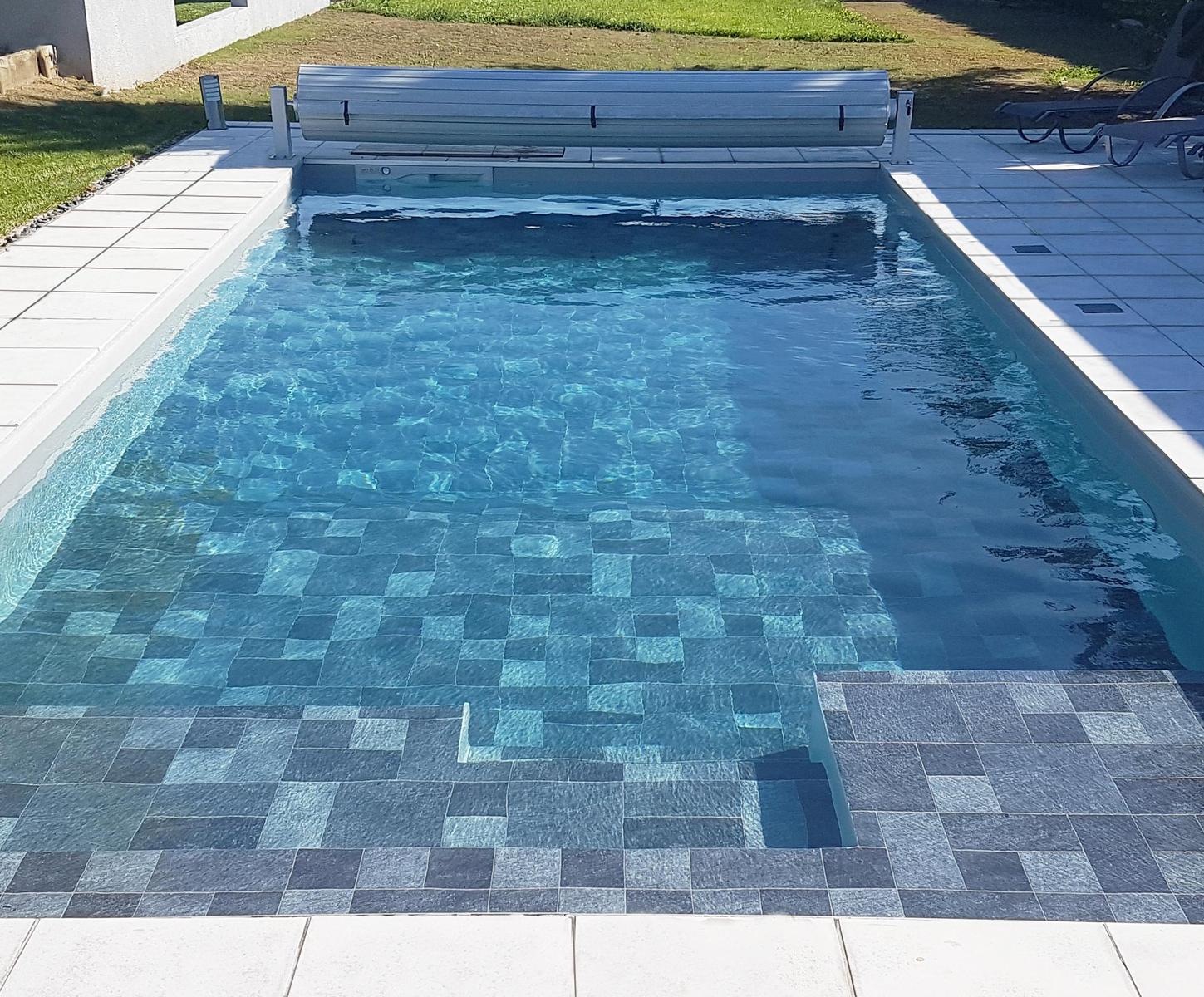 SOPREMAPOOL DESIGN
The SOPREMAPOOL DESIGN line is made up of multiple designs of 1.5 mm reinforced membranes for lining the pool basin.
Membranes manufactured by impregnation, composed of 4 layers, introducing between the second and third layers, perfectly centered, a polyester armor whose function is to reinforce.
The exclusive varnish integrated in the 4 layers of all our membranes, provides excellent durability and resistance to color, chlorine, stains and microorganisms.
Plus, it contains a top coat of varnish for superior UV protection.

All designs are available in a non-slip finish* (SOPREMAPOOL GRIP) for certain areas of the pool, such as stairs. It has the same physical-mechanical characteristics as SOPREMAPOOL DESIGN.
The +
+ Flexible
+ Soft
+ Impregnation of varnish in all 4 layers
+ Varnish coating
+ Exclusive designs
+ Multiple designs
* Except sky blue and pearl black.
For an optimal finish when welding the membranes, it is recommended to use liquid PVC of the same color as the membrane. See all available colors.