Soprema launches the SopremaPool app
The ultimate app for waterproofing projects of swimming pools with reinforced membranes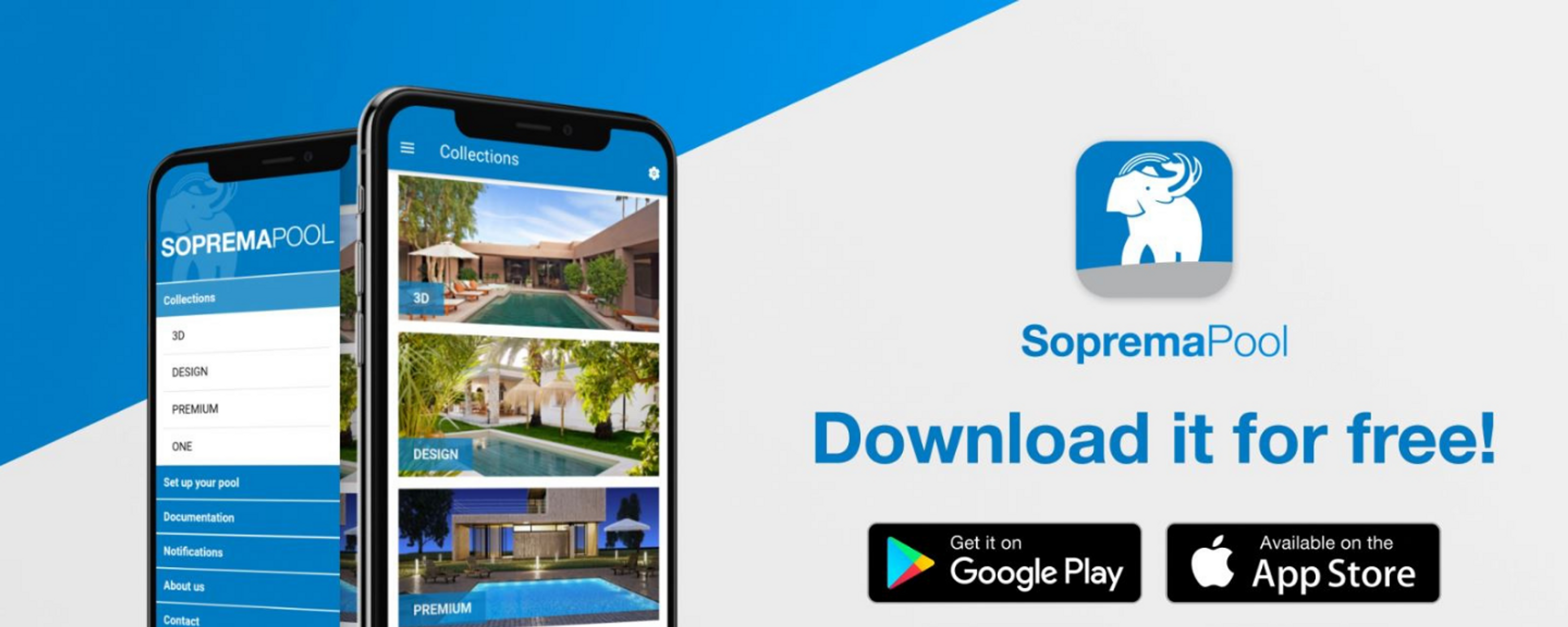 Soprema launches the SopremaPool app: the ultimate tool for waterproofing projects of swimming pools with reinforced membranes
SopremaPool launches the most complete application designed for installers, distributors and pool owners to carry out all their waterproofing projects for swimming pools with reinforced synthetic membranes.
It is a professional tool but also very useful for the end user in case they need to renew their existent pool or build a new one, since it is completely free.
The application is available in 4 languages: English, French, Italian and Spanish. In addition, it is available on Google Play and App Store and can be used offline.
Everything installers, distributors and pool owners need in one place!
The menu consists of:
> COLLECTIONS
Information about the entire SopremaPool range. In addition, it shows the final result of each model to see the real appearance of each membrane once it is installed in the pool, with water and sunlight effects.
> CONFIGURE YOUR POOL
Thanks to the configurator, the users can virtually build their dream pool by selecting the different colors and membrane designs, as well as decks and environments to get as close as possible to the final result of the project. With this configurator, the user can see how the pool looks when it is empty, with water, in sunlight and even at night.
> DOCUMENTATION
A place where the user can have easy and direct access to all the commercial documentation, technical sheets, certificates and installation methods of SopremaPool.
> NOTIFICATIONS
The user will always be up to date with all the news from SopremaPool.
> CONTACT
At Soprema, the customers always have at their disposal a commercial and technical team totally dedicated to provide the necessary support and training for all their swimming pool projects. By completing the contact form, the user will easily get in touch with Soprema.
The application is prepared so that images and documents can be downloaded to the device and can be easily and comfortably shared with the user's contacts.
Download it!